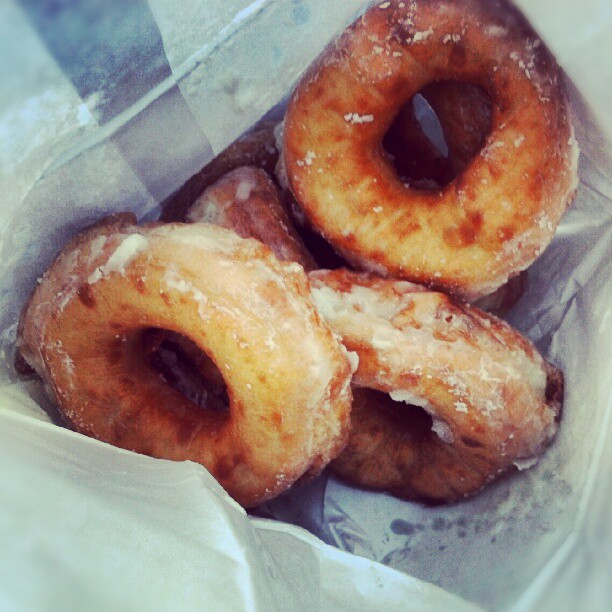 **This was originally shared over the summer on Facebook (Like Meeeee!), but I thought it'd be good to share it here too.
Someone tell Britt's Donuts that they're doing it wrong. No web page. They have Facebook ( Britts on Facebook ) & Twitter ( Britts Twitter ) but never update either one.
But, hey… look at that Facebook page. 5,946 likes, 4,601 checkins, 327 mentions? How can they do that without engaging?
They're awesome donuts – that's why. Sugary, hot, awesome that you can eat a dozen of without blinking. People wait in lines that flow off down the boardwalk to buy them. It's like a Apple product release every day in Carolina Beach.
Not everyone needs a website or a social media strategy. I think the world would be a slightly happier place if we spent more time being awesome instead of feeding quarters to the hype machine… just don't tell anyone that you heard that from me.