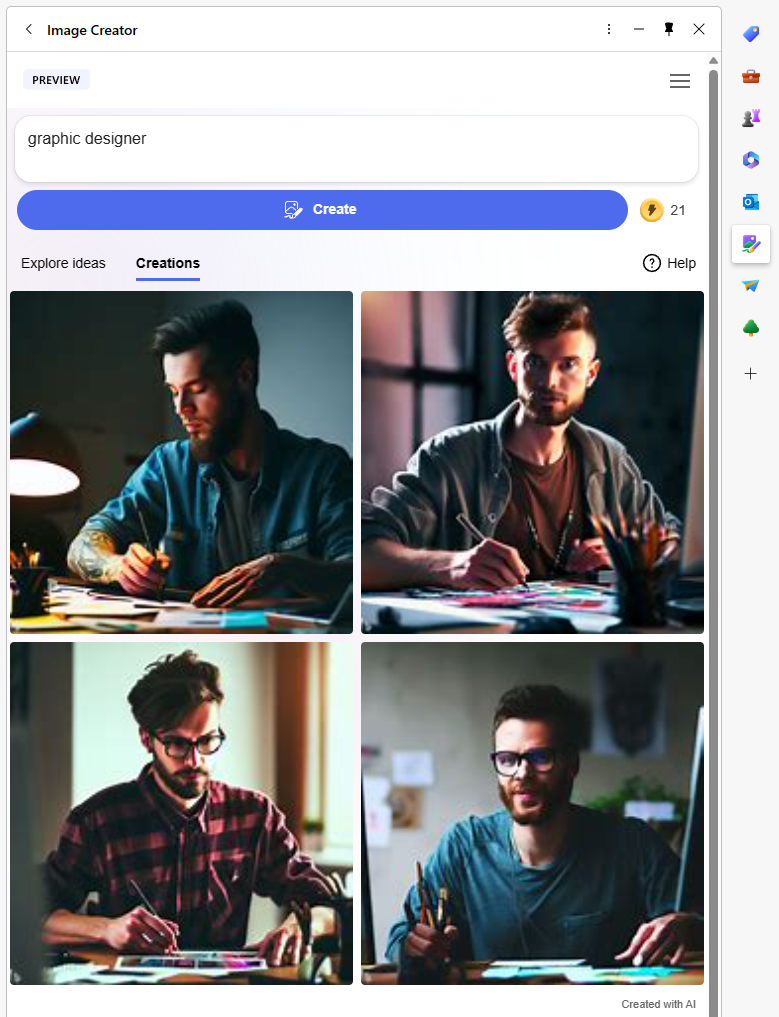 There's a lot of debate (and legal action) over the ability to generate images with AI. No matter where things land, it appears the technology is here to stay as the cat is already out of the bag and running around making really weird stuff.
If you want to begin to explore the technology without having to download an app or subscribe to another service, Microsoft is here for you. They've added the ability to generate AI images to the Edge web browser with its Bing Image Creator.
The tradeoff is, well, using the Edge web browser.